june 2016
Claudia Martinez joined the June residency to continue research for her Master's dissertation in University College London's Department of Anthropology, looking at the history of color and its cultural relationships. She interviewed Oaxacan artisans and experts, as well as other current residents, on their personal relationships to color and this development. Below are some of her beautiful photos (including a visit to the cochineal farm and a subsequent dye session) as well as an excerpt from her interview with artist Naomi Clark.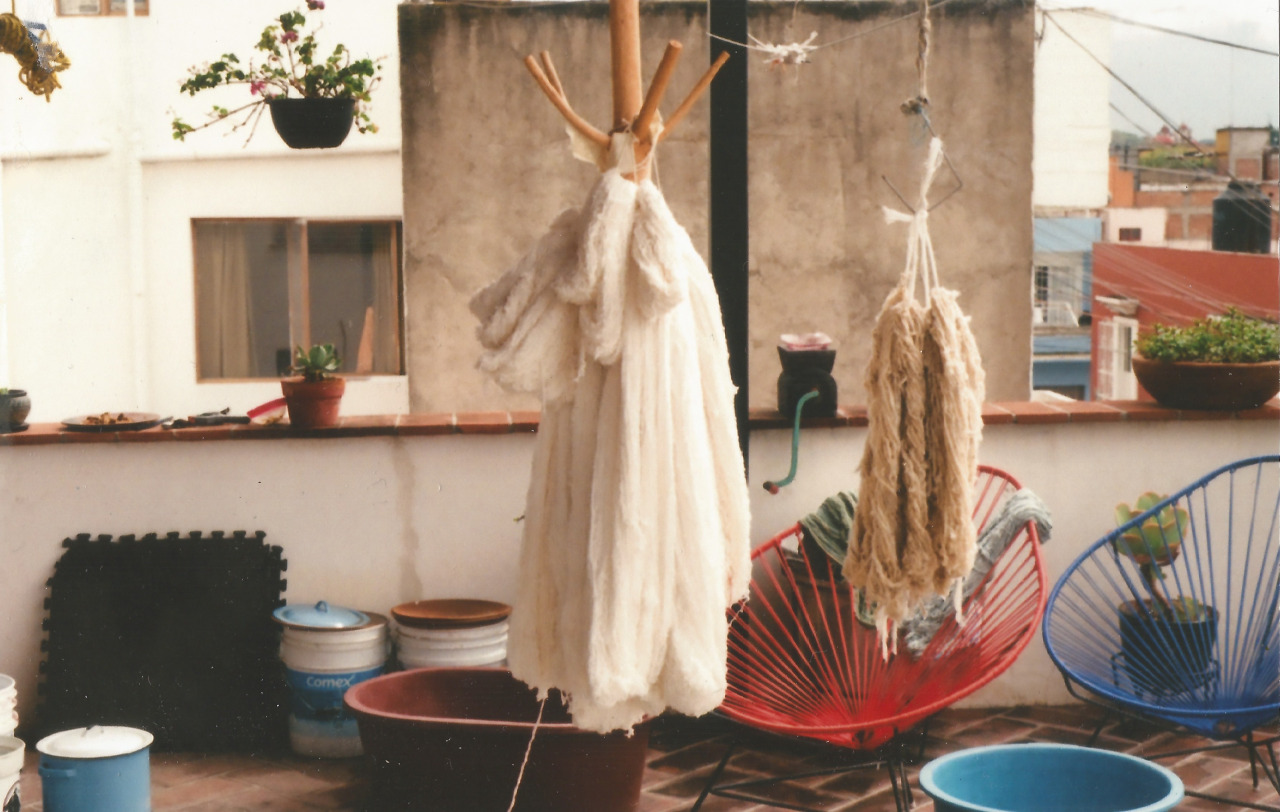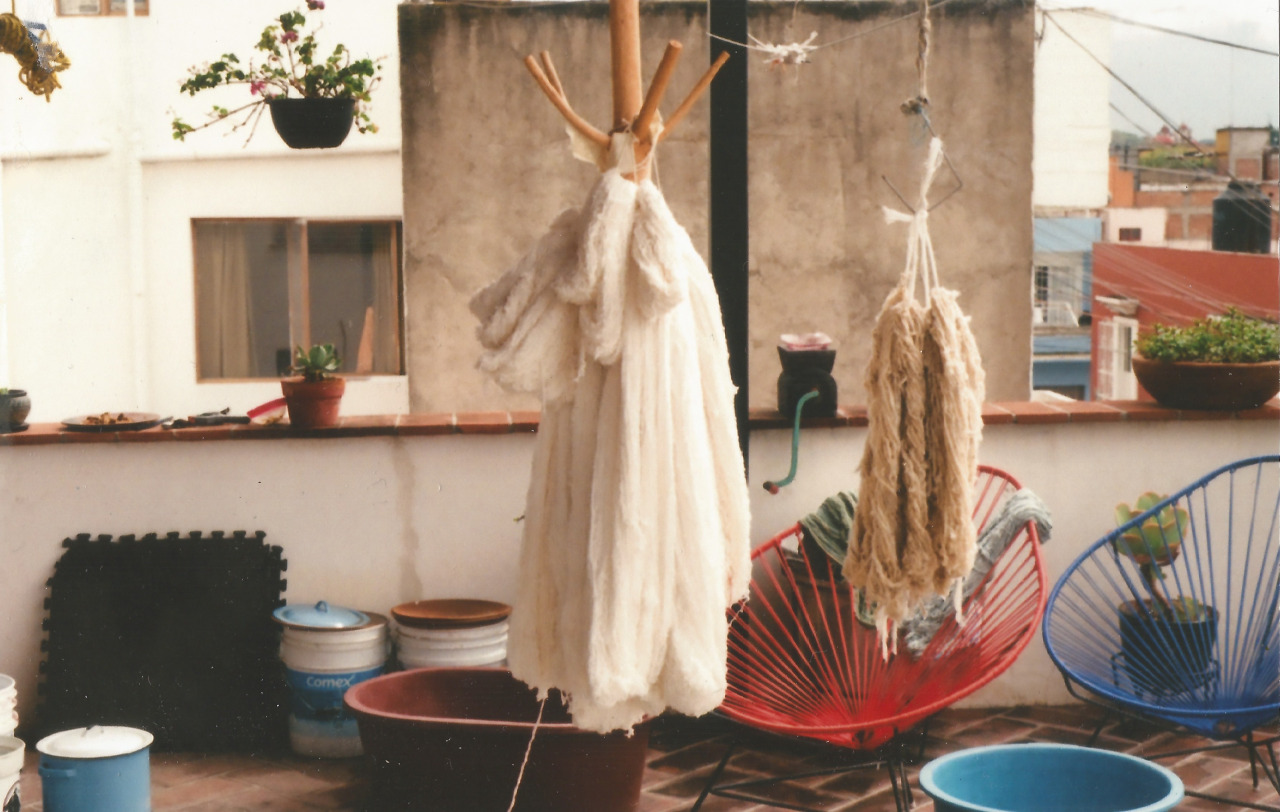 Colour Making // Interview with Naomi Clark
Naomi: Color is subjective and location specific.
Claudia: Whats been your impression of color in Oaxaca?
Naomi: The light here is bright but with the clouds it's almost like you're putting one of those black cloaks over a camera, it's almost emphasized more, almost cinematic. So, the way people chose to paint the buildings the bright colors they use in exterior paint is so different – its all cement that's been painted, the light, the light reminds me of the light in CO, but more moisture, a little dewey – the blues are indicative, one step down from a primary. It seems like there is white mixed in with everything. A creaminess in the palate.
Claudia: Do you work with natural color?
Naomi: I think about natural color bc cadmiums are natural, and those are my favorites. And I think about how … I am curious about the process of extraction. But this is the first trip I have seen or talked about color naturally.
Claudia: Do you feel like color is an emotional medium?
Naomi: It's a building block of my work, the first thing when I made a painting was : I want to see red, blue, yellow, black and white – the first painting was very matisse like, primary colors and figures, dancing, I wasn't consciously working like matisse, but the primary colors always intrigued me.
Claudia: What is your favorite color?
Naomi: Red.